HALLOWEEN COSTUME PARTY
October 19, 2019 @ 8:00 pm
$20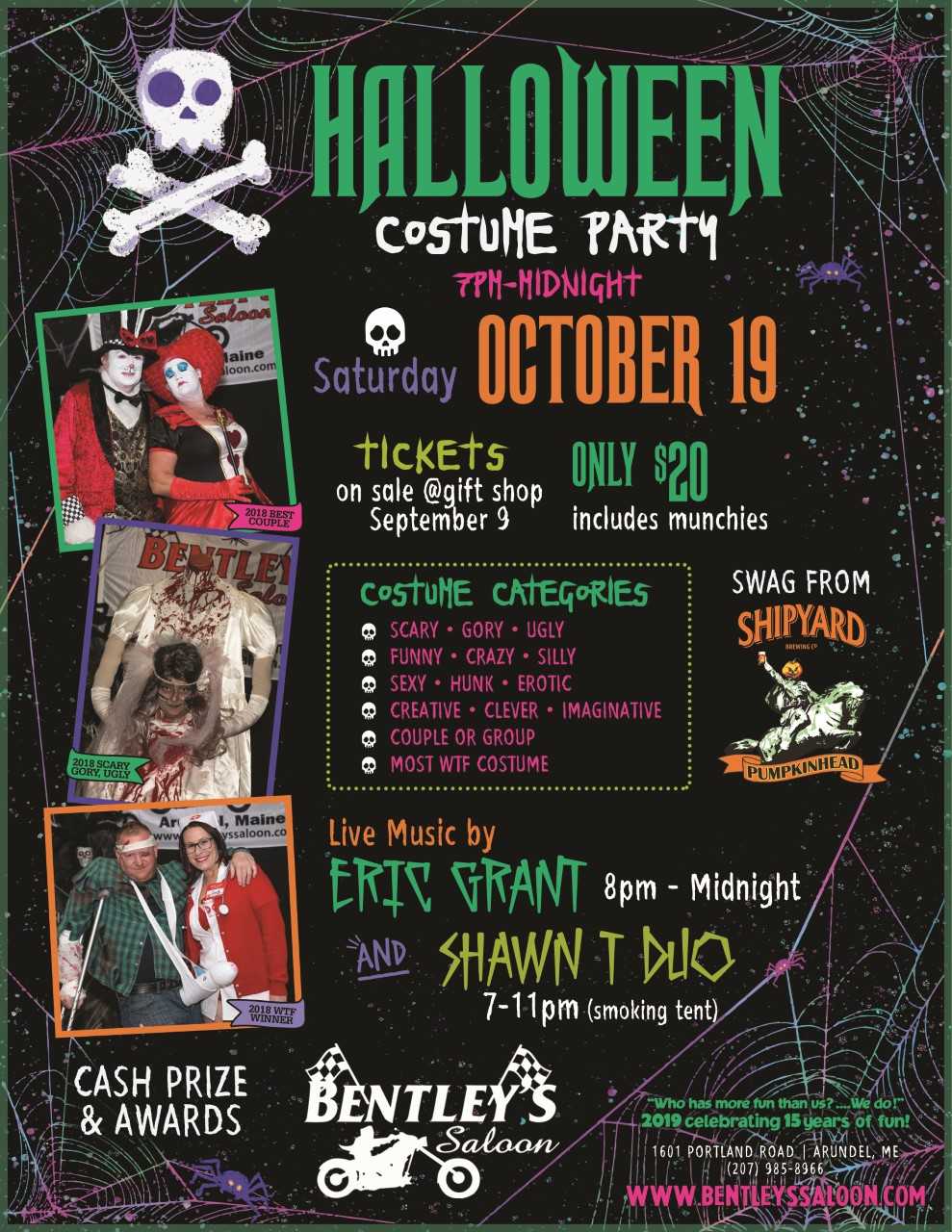 The Halloween Costume Party sponsored by Shipyard Brewery tickets are NOT sold out.  Since the weather forecast is favorable for the party permitting use of our outside courtyard area, we will be releasing more tickets which will be available on Tuesday, October 15th at the gift shop.
CASH, PRIZES AND BRAGGING RIGHTS CERTIFICATE FOR FAVORITE COSTUMES.
Judging is based on on the following categories:
1.) goriest, ugliest, scariest 2.) creative, original, imaginative 3.) favorite couple or group 4.) sexiest, hunky, erotic 5.) funniest, silliest, craziest and 6.) the "WTF?" Judge's Decision.
Professional photographer Bret Labelle will be at Randy's Hot Spot.
The back bar will be closed following Nikki Hunt's performance at 6 pm til 7 pm to finish Halloween Decorating for the party!