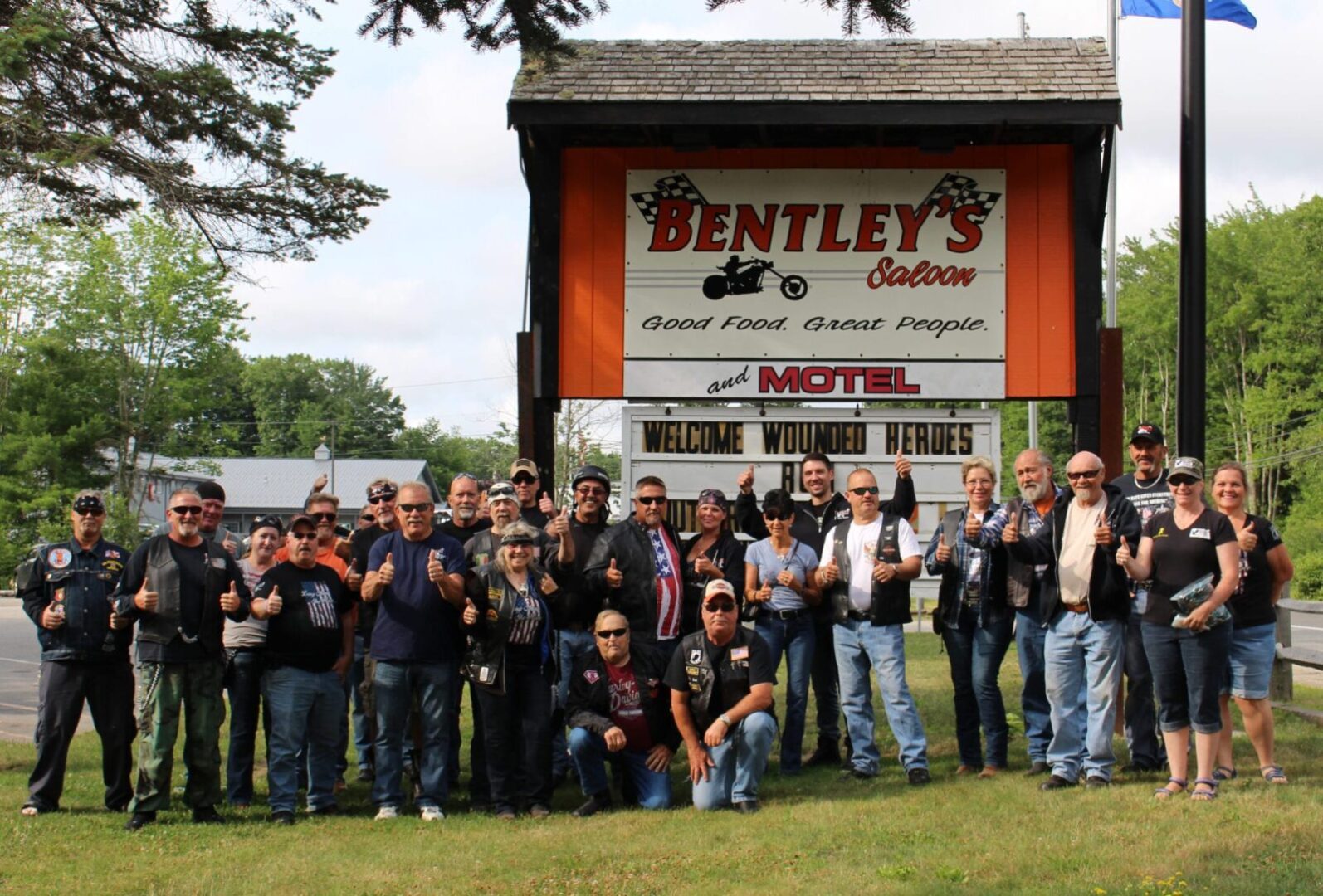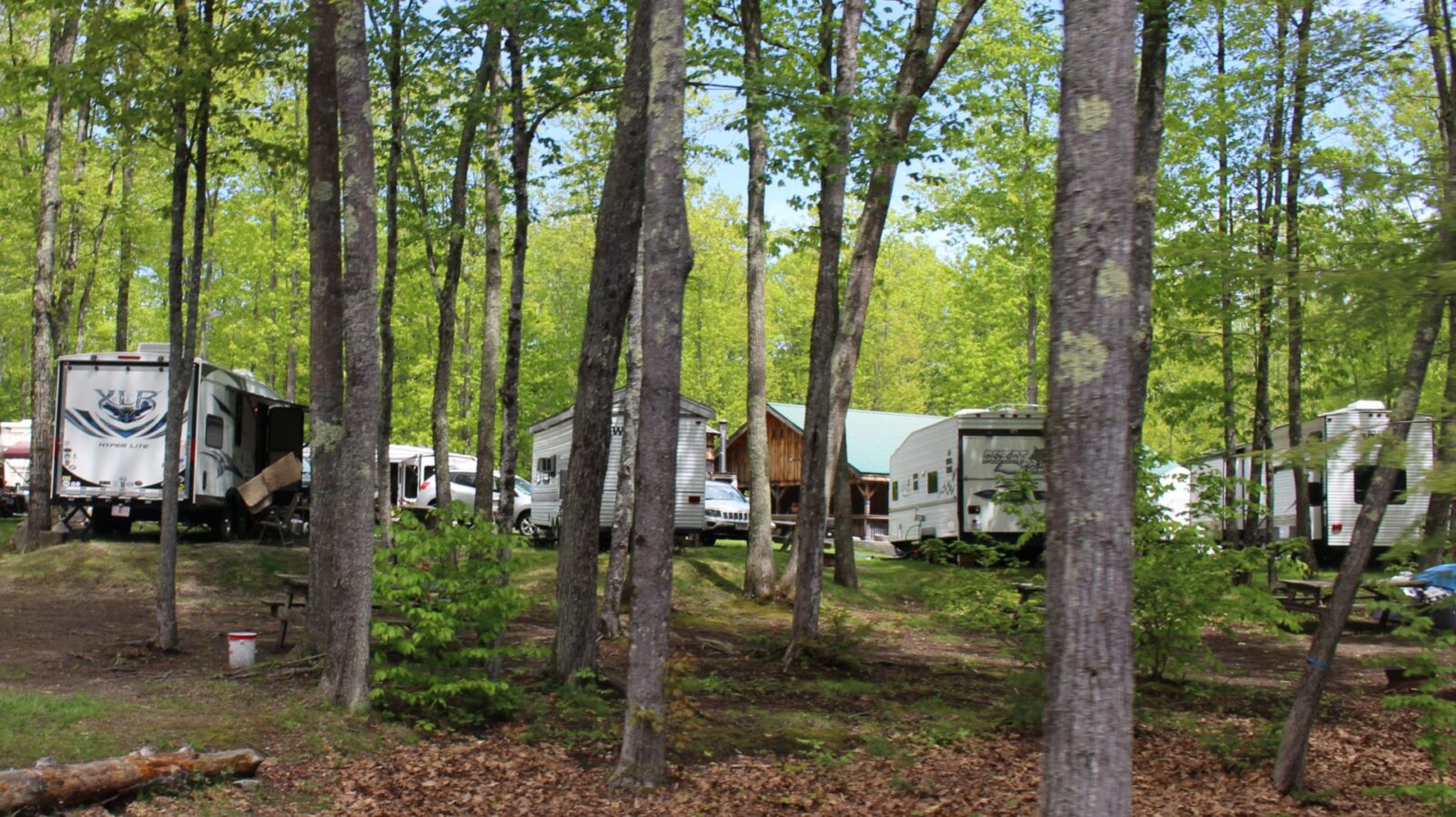 Bentley's Campground was constructed in 2007 with 30 full-service sites. As of 2022, there are 100 full-service sites and a new phase, Andy K Way, with extended lengths for tow behinds. No unhitching! By July 4th weekend, 2023, we plan to have 9 more full-service sites! The campground and motel rooms are within walking or stumbling distance from the Saloon.
All sites are  full-service; each with 20/30/50 AMP, water, sewage, firepit and picnic table. The bathhouse in the campground is known by our guests to be one of the best in the country with spacious, high-pressurized, free hot showers, modern toilets and brightly lit vanity areas with electrical outlets.  Washers/dryers, an outdoor sink and soda machine are located at the bathhouse.  There are two dump stations located in different areas of the campground.
Below is an AERIAL VIEW OF PHASE 3, ANDY K WAY AT NEAR COMPLETION in 2021.  Expansion continuing in 2023.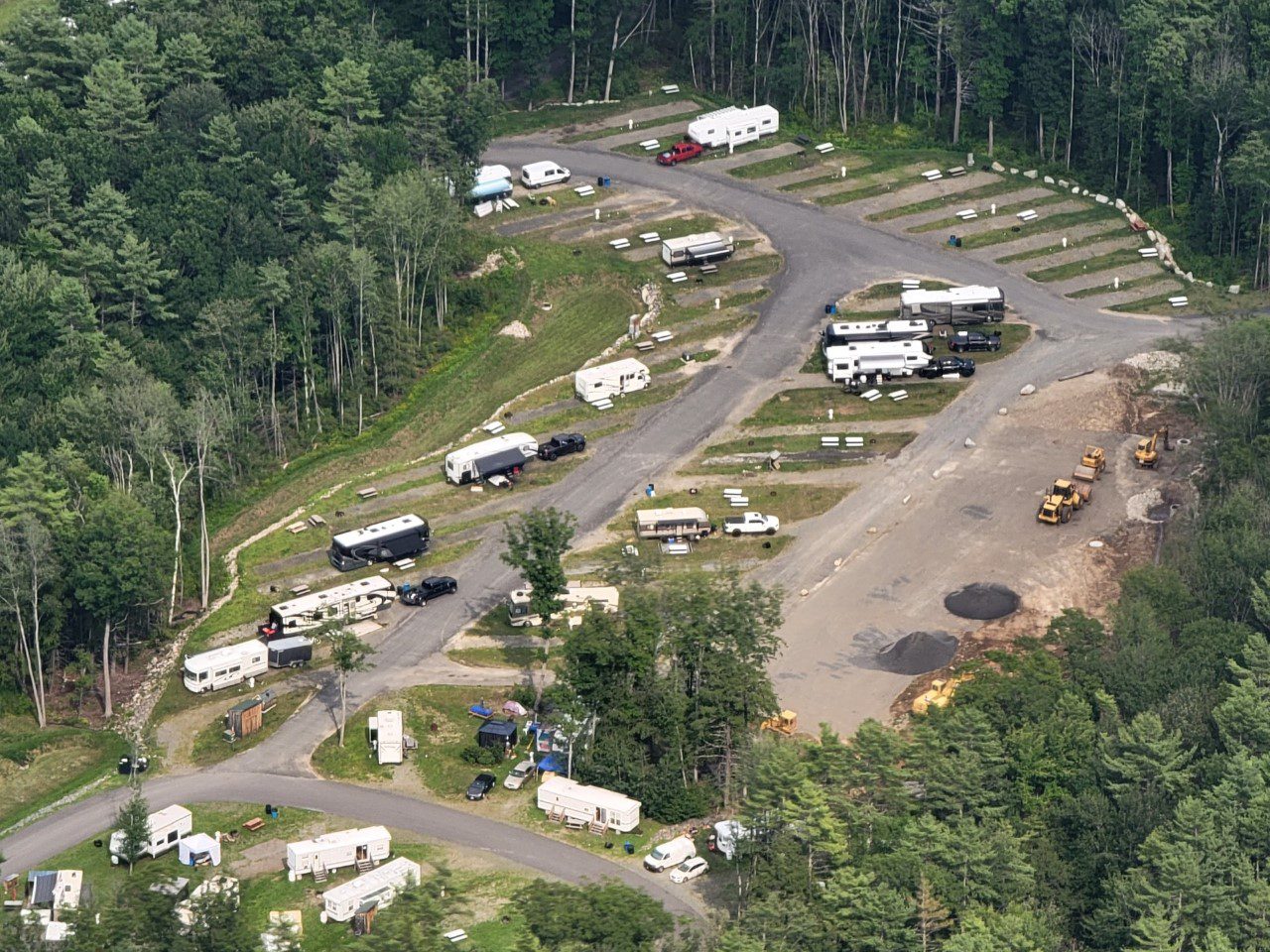 Want to experience the campground, but don't have a recreational vehicle, we have park models available that sleep two and/or up to seven people (ranging from $180 to $300).  Children and pets are welcome at the campground. On the weekends, it's usually an adult party atmosphere.  For safety, pets must be kept on leashes and are not permitted in park models or motel rooms.  We have 6 motel rooms with queen size beds, televisions, ac/heat, refrigerators, bathrooms and coffee. The motel is right by the saloon. If you're a tenter, we have limited space available.
Bentley's is within walking distance of authentic antique flea markets, minutes away from beaches, grocery stores, and the historic district of Kennebunkport, known for its fine shopping and dining, and fishing charters.
The above picture is from 2007 when Bentley's Campground opened with 30 full-service sites.
As of 2022, there are 100 full-service sites with more coming in 2023!
Look for Bentley's favorite old camper on
Route 1 in Arundel, Maine!