Bentley's Saloon Sightings!
Have you or have you seen someone spotted in another state or country wearing a Bentley's Saloon tee, sweatshirt, hat, leather or seen a sticker? Since 2011, we've been collecting these photos and posting them in our photo gallery and highlighting one weekly in our newsletter. Our gallery contains more than 1,200 pictures! Bentley bought the front bar in 2004 and never dreamed it would turn into a destination place! The best is hearing the friendships developed when people meet each other for the first time when they spot someone else wearing a Bentley's tee! We appreciate the support! "Who has more fun than us? .... We do!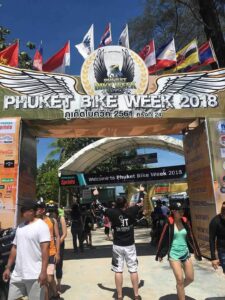 Click here to view and share the pictures!
Bentley's Car Shows!
Bentley's hosts Cruisin' Night Tuesday Car Shows and a few special interest shows throughout the season.
 Often times there are more than 100 cars on display! There are no entry fees for car show owners or spectators. Car show owners receive door prizes, spectator choice awards and a chance to win a FREE toolbox valued at $1,000.  We offer cash raffles for everyone to play and donate a portion of the money to our Town of Arundel's Holiday Program for local residents in need of a helping hand during the holiday season.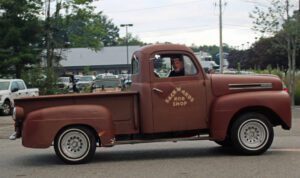 CRUISIN NIGHT TUESDAY CAR SHOW MAY 23, 2023
==========
Our second Cruisin' Night Tuesday car show was lots of fun even though the temperature seemed to drop 20 degrees!  There were 101 special interest vehicles on display!   Special thanks to our car show sponsors who donate raffle prizes - Nappi Distributors, NAPA Biddeford Auto Parts Store, Gear Wrench, Shields Meat Market, The Lobster Company, Dairy Queen Kennebunk.  At every car show we offer a cash raffle, and at this show three lucky guests each won $105.  We also are able to donate $105 to our Town of Arundel Holiday Program for the less fortunate.
Each time a guest brings a car to display at our car shows, they receive a green raffle ticket for a chance to win a toolbox valued over $1000 thanks to Gear Wrench and our local NAPA Auto Parts Stores in Biddeford.  Every week they also donate a bucket loaded with car cleaning supplies and accessories!
The winning green ticket is drawn at our Season End Car Show on September 24.
Spectator Choice Awards:
----------
1st place Ed Brazier 1956 Crown Vic
2nd place Ron Berube 1957 Super Chick Pontiac
3rd place Bob Pettoruto 1954 Ford F100
Micro Mania Pictures!
Our first-time ever Micro Mania Midget Wrestling All-Stars Show was an epic, huge event, not a small event!  Everyone that attended had an epic time, too!  The wrestlers and patrons all agreed!!  They look forward to coming back and we look forward to their return Columbus Day weekend, October 7th!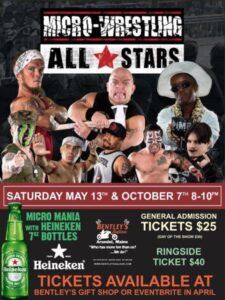 Disco Party Pictures!
Special thanks to Orono Brewery for sponsoring our Disco Party this year! As always, it was one of our dancers favorite costume parties hosted by the Loud Proud American and DJ Keith, who kept us dancing for hours!!